Additive Manufacturing beyond current process limits
Laser Beam Melting (LBM) is a promising technology for the production of functional parts with high geometric complexity. With a short lead time and a reduced material waste, this technique consists of successively melting powder layers by means of a laser beam.
However, the adaptation of common powder alloys to LBM is costly and difficult.
So far, the composition of alloys which are currently on the market and originally developed for conventional manufacturing processes such as casting has not been adapted for LBM techniques.
The ADAM project (Alloy Design for Additive Manufacturing) investigates new alloy compositions for Additive Manufacturing (AM) to improve the processing characteristics, the mechanical performance, and the competitiveness of 3D-printed products.
#Materialdesign #Industry4.0 #Additivemanufacturing #Realtimemonitoring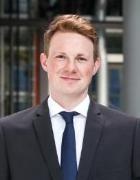 The modification of conventional alloys by the addition of additives has great potential. The advantages of additive manufacturing can be extended even further by adapting the existing alloys more to the process. Improving the mechanical properties and reducing the defects of components manufactured by AM is essential for the future success of the technology.
Our goal is to develop a methodology to tailor alloys for LBM by:
Improving mechanical properties of the final components through suitable additives such as Chrome (Cr);
Investigating the influence of the aluminum alloy composition on the stability and geometry of the melt pool during laser exposure by using high-speed thermographic imaging;
Analyzing the microstructure and the defect structure of the components in order to quantify the influence of the alloy composition on the melting and solidification process.

Prof. Dr. Michael Zäh
Institute for Machine Tools and Industrial Management, Chair for Machine Tools and Manufacturing Technology
German-French Academy for the Industry of the Future
Andreas Bachmann
Institute for Machine Tools and Industrial Management, Chair for Machine Tools and Manufacturing Technology
German-French Academy for the Industry of the Future

Prof. Dr. Julien Favre
Mines Saint-Etienne, Physics and Mechanics of Materials Department
German-French Academy for the Industry of the Future