Facing health crisis: human relations and digital technology in redesigned workspaces
Working experiences in our current techno-societies are heavily impacted by the eruption of COVID-19. The health rules imposed in order to fight the pandemic require on-site adaptations (repartitioning, social distancing, wearing of masks, etc.) and off-site practices (teleworking), which can be experienced by employees as a "step backward" or on the contrary a "step forward" and an "accelerator" of change.
The Re-WORK project will address following questions based on an extended literature review and qualitative case studies in the field of working experience, processes, and collaboration:
What impact do the response to the present crisis and its translation into workspaces have on workers or employees' experiences?
What adaptations do they bring in daily workflow?
How do the growing importance of digital communication and the establishment of digital workspaces alter modes of collaboration and work processes?
Are the current adaptations temporary and local or are they of a nature to allow for organizational learning and become more permanently embedded in practices and workplaces?
#re-arrangement of workspaces #humanrelationships #healthsecurity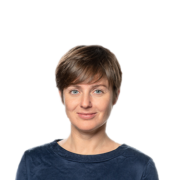 Understanding the way in which COVID-19 reshaped our work experiences will equip us better for future health crises
Provide insights about new challenges, health crisis management and opportunities through:
An in-depth analysis: ​understanding the stakes and effects of the new organizations of workspaces on experiences, practices, and organizations induced linked to the COVID-19 crisis.

Policy recommendation(s): ​provide brief information to policymakers and companies about the challenges (and solutions) for workspace changes in times of COVID-19 and beyond.

Dr. Judith Igelsböck
Munich Center for Technology in Society - Reorganizing Industries
German-French Academy for the Industry of the Future
Dr. Katrin Hahn
Munich Center for Technology in Society - Reorganizing Industries
German-French Academy for the Industry of the Future
M.A. Cansu Güner
Munich Center for Technology in Society - Reorganizing Industries
German-French Academy for the Industry of the Future

Prof. Dr. Jean-Luc Moriceau
Institut Mines-Télécom Business School
German-French Academy for the Industry of the Future
Prof. Dr. Madeleine Besson
Institut Mines-Télécom Business School
German-French Academy for the Industry of the Future
Dr. Marie Bia Figueiredo
Institut Mines-Télécom Business School
German-French Academy for the Industry of the Future
Dr. Géraldine Guérillot
IMT Atlantique
German-French Academy for the Industry of the Future