Linking smart sensor technologies and artificial intelligence monitoring
The rapid developments in automotive technology from partially automated to fully autonomous driving require precise information about the environment which are detected by sensors. In the automotive field, sensors have to address specific challenges related to the smart interaction between driver and car, enabling high security in traffic and comfort for the driver.
Traditional approaches to sensor technology and their data processing are no longer meeting the requirements of safety, reliability, robustness and scalability.
As a consequence, novel approaches in the field of sensor technology as well as in the corresponding system architecture are mandatory in order to cope with the increasing amount of sensor capabilities and data to process.
#Drivingassistance #Smartsensors #Automotive #Decentralizedsystems #IoT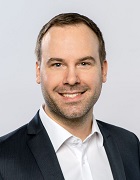 We investigate how smart sensing and AI can incorporate driver/passenger behavior to improve human-machine interaction in assisted or autonomous driving scenarios.
The aim of the project is to co-design a decentralized sensor/system architecture in an automotive scenario in order to enable fail-operational sensor data synthesis of the environment and driver by:
Monitoring driver behavior and physiological reactions;
Investigating predictive model aspects using AI taking into account cognitive control models;
Cross-referencing driver behavioral data with critical factors determinants of road situations;
Investigating the integration of sensor data computation on a fail-operational system architecure.

Prof. Dr. Sebastian Steinhorst
Department of Electrical & Computer Engineering, Chair of Embedded Systems & Internet of Things
German-French Academy for the Industry of the Future

Prof. Dr. Jean-Louis de Bougrenet de la Tocnaye
IMT Atlantique, Optics Department
German-French Academy for the Industry of the Future