Making ambient data flows such as data exchange between a certain sensor and a certain App are visible with the help of Mixed Reality

This is a seed phase project lasting from 6 up to 9 months.
With the digital transformation, our environments get enriched with remote-controllable sensors and actuators. Current examples are smart factories, smart public spaces, and smart homes. Smart functionality typically happens in the ambience, invisible for humans. The underlying paradigm is also called ambient computing.
Despite the great potential of information technology for supporting mankind in handling extreme situations such as crises, or increasing the resilience of a critical infrastructure, many people are skeptical or negative against ambient computing. This reflects in the numbers of COVID-19 tracing App installations but also in surveys and discussion rounds. This lack of acceptance often comes with a lack of trust in the technology.
A major problem of ambient computing is that it happens in the ambience, hidden from humans. As humans have no possibility to sense its availability, it can get out of control. People seem to feel a hidden menace. At the same time, threats remain often undetected as identifying them is complex and difficult due to missing visualizations.
#MixedReality #AmbiantData #Trust #AmbiantComputing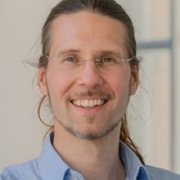 What is hidden in the ambiance will become perceivable to humans, and possible to investigate, analyze, understand, and form an opinion about.
Research and prototype mixed-reality interfaces that help visualizing ambient compute activity with glasses such as the Hololens or pads or smartphones with cameras. Users will be enabled to see the ambient computing around them. This will raise awareness and facilitate configuration.


Help enhancing the system resilience, and creating a positive awareness of what is typically hidden from our reality today.

Prof. Dr. Claudia Eckert
Department of Informatics, Chair of IT Security
German-French Academy for the Industry of the Future
Prof. Dr. Gudrun Klinker
Chair for Computer Aided Medical Procedures & Augmented Reality
German-French Academy for the Industry of the Future

Volker Tippmann
German-French Academy for the Industry of the Future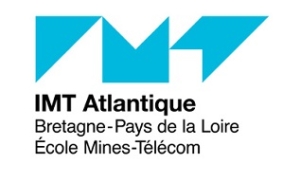 Research Director Dr. Marc-Oliver Pahl
IMT Atlantique, Cyber CNI Chair
German-French Academy for the Industry of the Future
Dr. Thierry Duval
IMT Atlantique, Computer Science Dpt. / Lab-STICC
German-French Academy for the Industry of the Future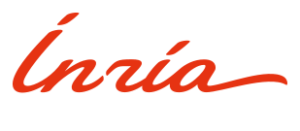 Dr. Anatole Lécuyer
German-French Academy for the Industry of the Future