Call for ideas – Smart World! Smart Europe? – How can we advance European Digital Sovereignty? – 11
&

12 May 2022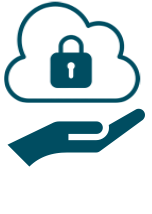 Please note: The deadline has been extended until April 18, 2022!
Smart world! Smart Europe? The importance of sovereignty in the use of digital platforms and applications grows with each new area of private, economic and public life. Therefore a common and coherent vision of Digital Sovereignty is a mayor strategic challenge for Europe.
During the French presidency of the Council of the European Union, our 2-days French-German Conference aims to contribute to our common understanding of digital sovereignty not only as an industrial policy goal but as a goal that helps to increase innovation and to strengthen democracy and the freedom of European citizens.
Preliminary program (click here for details)

11 May 2022: The 1st day aims to bring together high level policy decision makers, academia and industry from EU, Germany and France.
12 May 2022: The 2nd day includes pitch session of selected young fellows in front of highly renowned experts from politics, industry and academia. A final statement with selected contributions will be presented to policy makers after the conference.
Your opinion and ideas are needed! We are looking for groups (from 2 to 4 persons) of Master and PhD students and young professionals from all disciplines.
The following questions will be addressed during the pitch session:
Which political strategies will help us with to realize the goal of digital self-determination and participation in Europe?
Which relevant service and technology solutions could help us to realize a European Digital Sovereignty?
Which initiatives could strengthen innovation and digitization of European industry in the vision of Digital Sovereignty?
Grants and prices
Travel and Accommodation grants of 400,–€ per selected participant. All scholarship holders are also invited to attend the entire conference.
Application
To apply please return (in English)
A one-page abstract worked out by your group on one of the three questions mentioned above (max. 400 words)
A motivation statement in the form of a video clip (in English language, max 3')
to info.bayfrance@tum.de
Deadline: 10 April 2022
Supported by: